Cricket clubs
We are lucky enough to have two cricket clubs that play on the Commons, Linden Park Cricket Club and Rusthall Cricket Club.
Use the following links to check their fixtures, if you fancy enjoying one of their next games.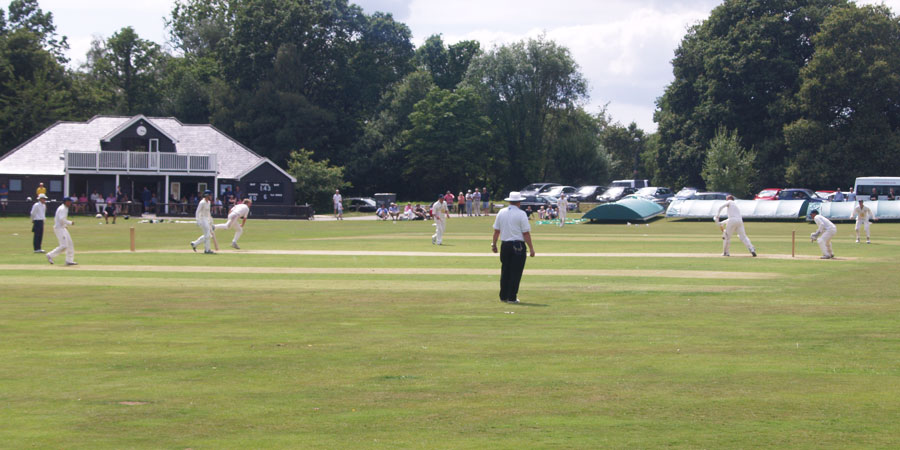 Linden Park Cricket Club
Overlooked by the southern sandstones of Wellington Rocks, Higher Common Ground has been home to Linden Park Cricket Club since 1906. Originally based near the present Nevill Ground, the team have a rich history that spans more than 150 years. Throughout the decades, they have welcomed many legendary players to their pitch, including W.G. Grace and Frank Woolley XI.
Today, the club invites players of all standards from ages 7 upwards. Its primary goal is to encourage, assist and develop all junior cricketers in Royal Tunbridge Wells with a strong emphasis on having fun!
During the summer months, the cricket pitch is packed with enthusiastic young players. Their parents also enjoy basking in the sunshine, soaking in the beauty of the commons whilst listening to the faint sound of leather on willow. Let's face it – is there any better way to spend a Friday evening?
Rusthall Cricket Club
Nestled along the Langton Road at the junction with Coach Road you will find Rusthall Cricket Club. The team have been playing on the Common since the mid 19th Century and play every Saturday afternoon during the season with a competitive and friendly village cricket spirit against a wide variety of local and touring opposition teams.
The club are always on the lookout for new members, so please do get in touch (contact details on the website or call the Club Chairman, Nigel Cheek, on 07710 144252) if you fancy joining.
Family supporters and spectators are always welcome and there are plenty of places to sit round the ground on a sunny afternoon.