Ranger's Blog January 2023
30th January 2023
Winter has been absolutely beautiful on the Commons. The snow and frost made the rocks, trees and ponds look exquisite from time to time and I have enjoyed watching the dogs and birds scurrying about so very much! It has also been very wet, perhaps a bit too wet for my liking. Cold i can deal with, but like most of us, I am much less impressed by too much rain. I read that back and realise I sound rather like Eeyore – 'never mind'.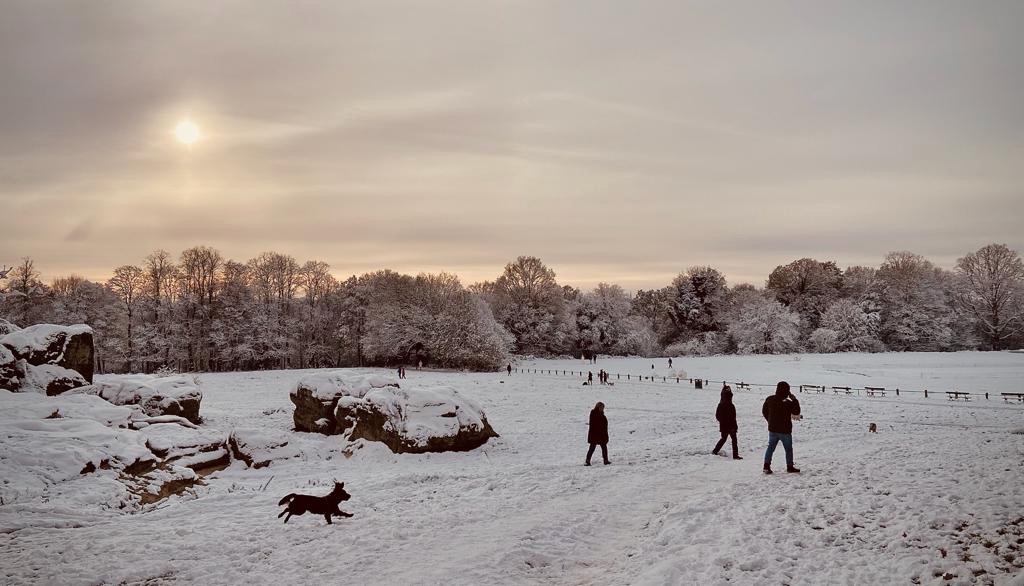 The winter so far has very much been mostly about trees and tree safety. The drought really did put many of our trees under severe stress and i am afraid it took its toll yet again on our ash trees. That combined with rain saturated ground has accelerated the decline of many ash due to ash dieback and its associated 'illnesses'. We have prioritised where the trees need to be removed for safety and are now working against a programme of works to do this in a timely fashion. In some places this will look quite drastic but it should be said that nature will very much bounce back. In many ways the benefits of reducing the ash canopy, especially in Rusthall where there are a great number of ash along the roads, is a bonus for biodiversity. Roadsides are the perfect place for butterflies and other pollinators and Rusthall Common really is not short of trees.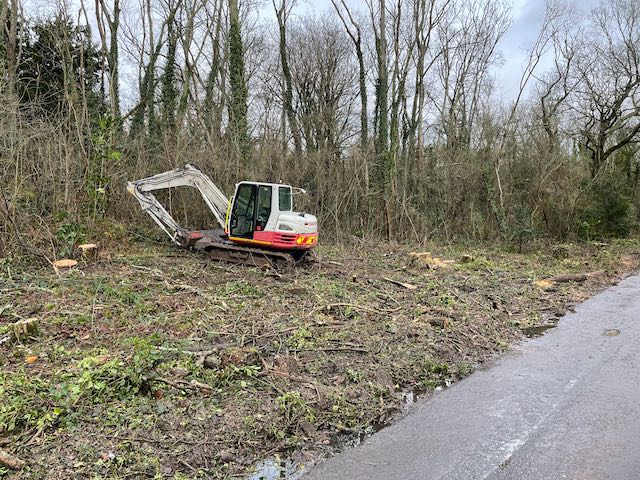 Friends of The Earth are also providing trees to replace some of the lost ash and this will be done very carefully and sympathetically. We will see many more species of tree and this will in turn attract more species of birds and insects as they seek out their niche forage and preferred habitats.
I am excited to say that we have a number of environmental projects to undertake this year. These are all courtesy of the Friends of the Commons and The Freehold Tenants, some of the projects will take place this winter and others will take place in autumn 2023. All of them are designed to make the commons even more beautiful to human and 'wild' visitors with more information to follow in my next blogs.
It was fantastic to see the view that was exposed by the new clearance between the junction of Mount Ephraim and Castle Road on Tunbridge Wells Common. This was an historical viewpoint and had been completely overwhelmed by scrub and trees. The project was particularly special as it was gifted to our previous Warden, Steve Budden, by one of the contractors as a leaving present. The bench there is also due to be refurbished soon, as a retirement gift from the Friends of the Commons.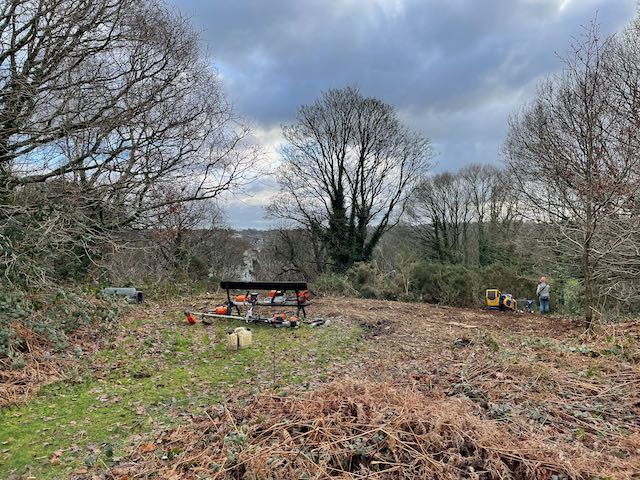 One exciting project that is being funded by other donors is a proposed all-weather path along the top of Happy Valley. This is a great idea and since my arrival in June we have been looking at, and considering the best options for how we can achieve this in a way that will make as many people as possible able to access this spectacular area of Rusthall Common all year round. Speaking as a Ranger and qualified Ecologist, I feel that it is very important to put in place the 'right' kind of path. It needs to be very sympathetic to the wonderful existing character and the ecology of the area. The first section from St Pauls to the 'edge' is already pathed and to improve this up to and including the bench will be fairly straight forward. The stretch from the edge to Tea Garden Lane is another matter as the topography and character here are very much enjoyed by many. Observing where the wet areas are and where the leaf litter collects and turns to mud has been very important and watching these dynamics will continue to inform what options we decide to take. I am pleased to say that I feel sure that we can make this path much more user friendly for the less able with minimum intervention over the course of 2023.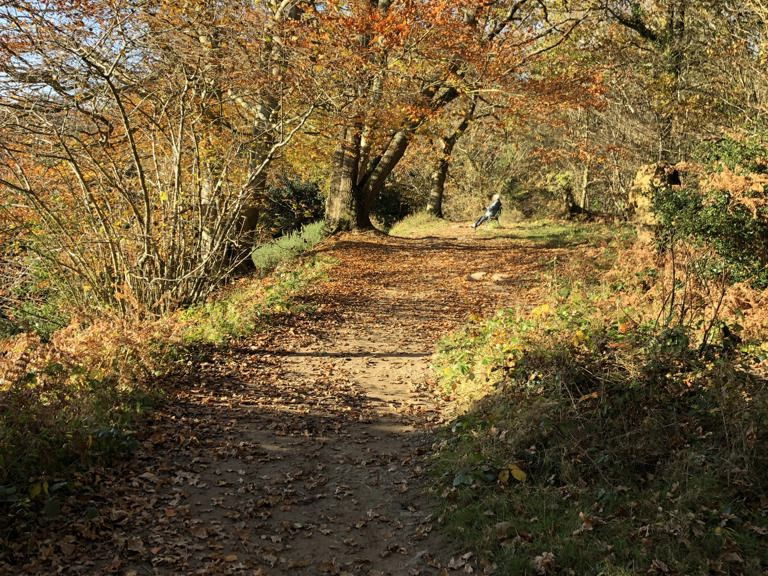 Finally, once again i want to extend special thanks to all the volunteers who so kindly and generously give up their time to help us maintain and improve the commons. Not only those who join our organised groups, but those unsung heroes who go about picking up litter on their own. Thank you.