It's Litter Picking Good!
22nd November 2021
I started actively picking litter on Rusthall Common about 3 years ago when my wife and I got a puppy and started walking the Commons regularly. I didn't want to live in an area spoiled by litter and rubbish. Littering is a disease and I really despair at times. Everyone knows we are poisoning the planet, yet there are people who keep doing it and don't seem to care about the dreadful consequences.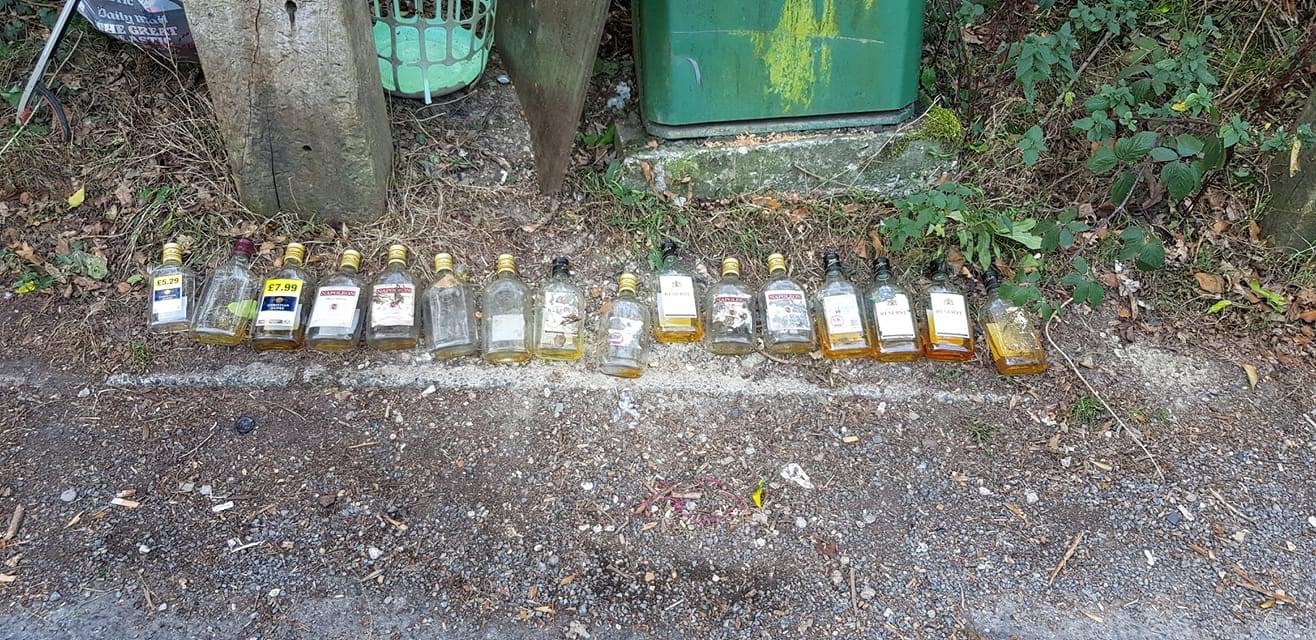 Thank you Mark!
While litter picking on the Common over the last few years I have been supported by many people, both by actively coming out and picking litter with me, or by donating sacks, gloves, sharps kits, etc. But by far the best support is simply from people stopping and saying thank-you.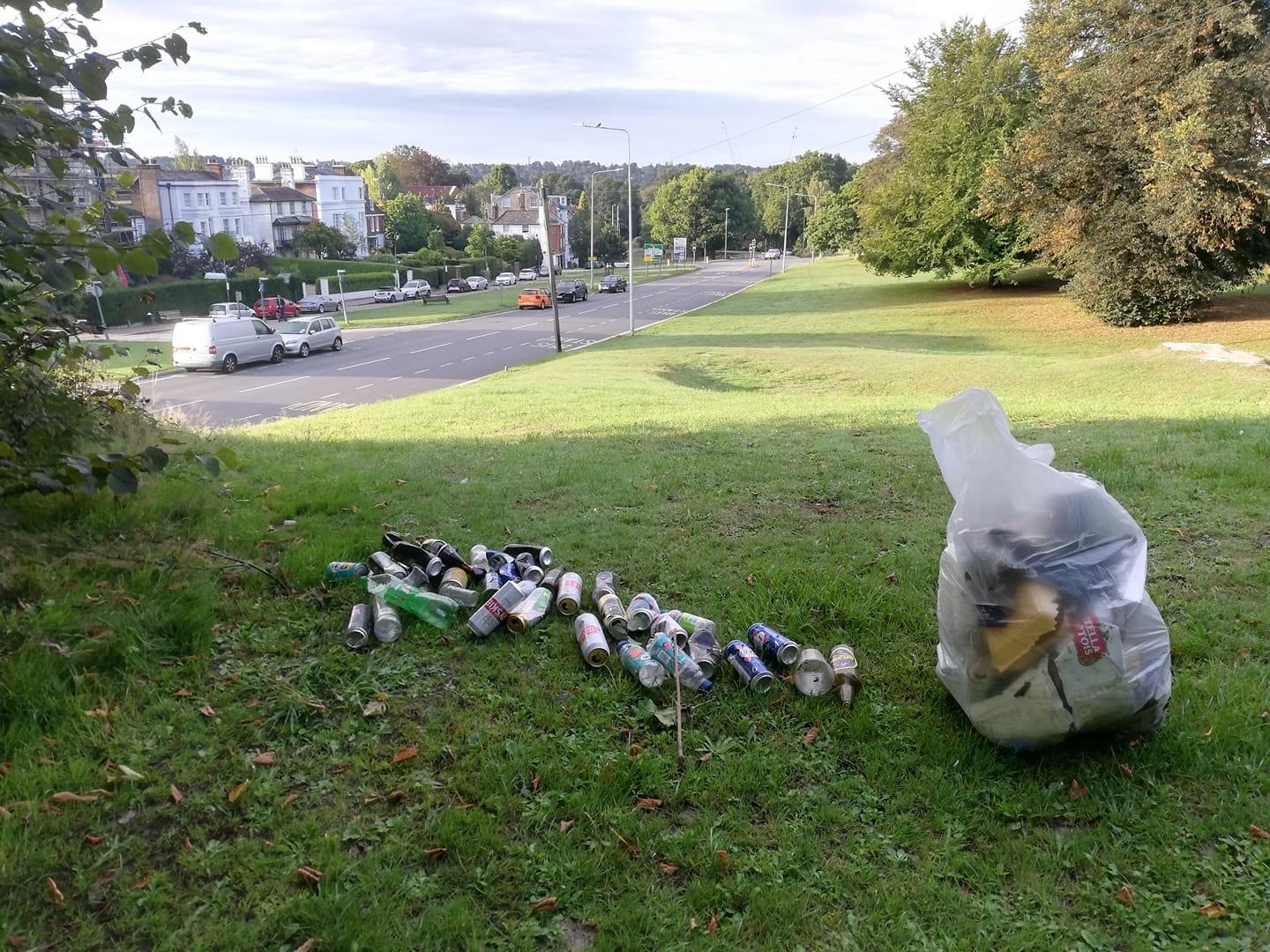 Where on earth does it all come from?
But the litter comes from all kinds of sources. There is the obvious- people partying on the common and just leaving their empties; people being nothing more than vandals by smashing bottles; drink drivers throwing spirit bottles from vehicles; contractors discarding consumables like street light sensors, water meters and fibre optic conduits etc.; then there are discarded items from criminal activity like Securicor cash boxes, empty wallets and debit cards, syringes, drug packets and burner phones; then really disagreeable things that people do, like this plague of human excrement with wet wipes, or nappies and Tena pads chucked in the bushes. And then finally there is litter blown out of litter bins or pulled out by foxes, and there's always more litter after a bin collection and adjacent to bus stops. The worst litter is always by the roadside having been thrown from vehicles.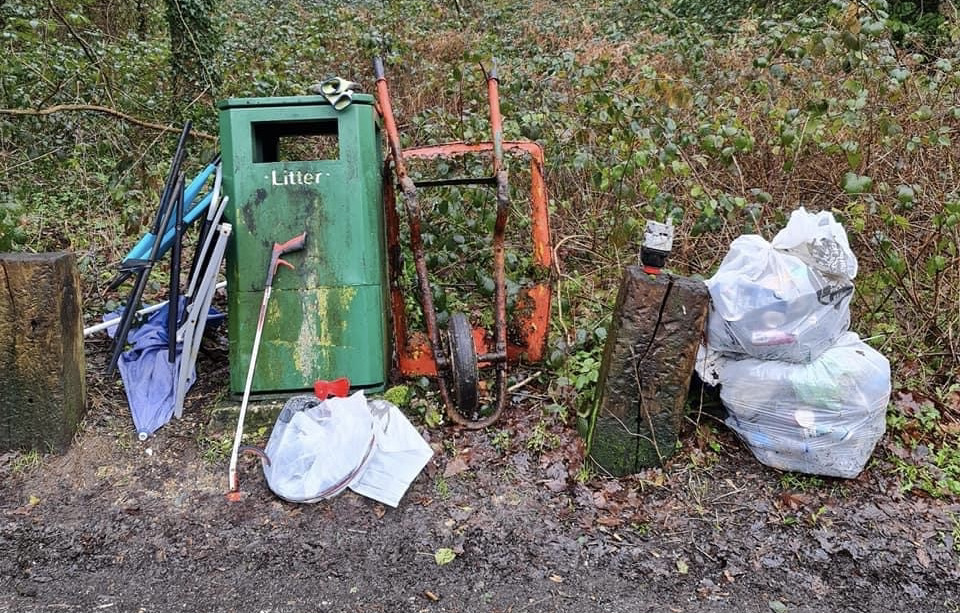 Stay safe
Anyway, if you see someone picking up litter, stop and say thank you. And from me, if you are a regular picker please think about your safety. Always wear Kevlar gloves and a day-glo tabard, never pick from/near the road (too dangerous), use a picker and consider a pre-emptive tetanus jab. If you do find needles, don't ignore them. Either report it, or if you can do so safely, put it in a plastic bottle and take it to a chemist or surgery. ALWAYS wash your hands after litter picking.
I would love to encourage dog owners to pick litter – you have a poo bag (well you should have!) which you can use as a glove. It's better to deal with it, rather than moan about it!
Litter, especially drink cans and bottles, is terrible for wildlife. Glass bottles can start fires on hot days. Small mammals get trapped in cans and bottles having been attracted by the sweet drink, and then either starve to death, or drown.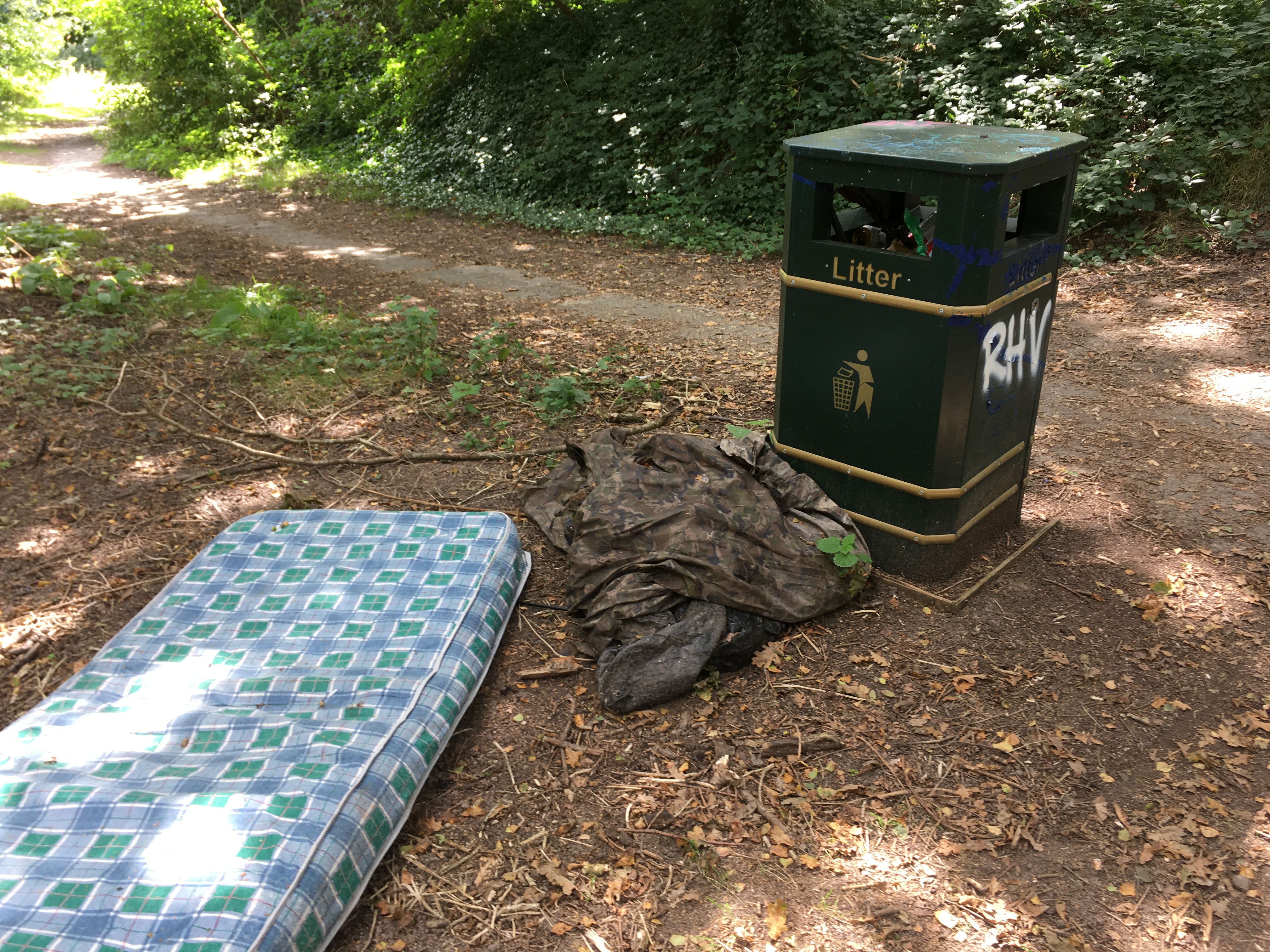 Absolutely shocking!
Some people like to pretend that litter dropping is not a problem because "it will decompose" or it's "bio-degradable" well, here's the shocking truth: 
Two weeks:

 

Apple cores- these decompose fairly rapidly.
A month: Paper towels, paper bags, newspapers, and tissues. These items can vary depending how they are disposed of. Toilet paper on the ground takes longer to decompose than if exposed to the elements.
Six weeks: Cereal boxes, paper bags, banana skins – can take far longer if the weather is cool as the skins are designed to protect the fruit so full of cellulose, the same material which cellophane wrappers are made from.
2-3 months: Waxed milk and fruit juice cartons, these vary depending on carton thickness.
Six months: Cotton clothing, paperback books. Cotton is the most biodegradable of all the textiles as it is made from plants.
One year: Light woollen clothing – wool is a natural product and will rot when left outside
Two years: Orange peel, plywood, cigarette ends. However some researchers believe cigarette ends can last over a decade.
Up to 5 years: Heavy woollen clothing.
Ten to twenty years: Some plastic bags although others can last over a 1000 years.
30-40 years: Nylon items, wet wipes, disposable nappies although depending on their condition could last 500 years.
50 years: Tin cans, car tyres, trainers, foam coffee cups, leather but chemically treated leather can last far longer.
75-80 years: Crisp packets due to many packets being made from 'metallised' plastic film.
100 years: Beer pack plastic ring holder but these can last up to 450 years.
Around 200 years: Aluminium drinks cans.
500 years: Plastic bottles though petrochemical products like these never fully biodegrade and the chemicals just stay in the soil.
One to two millions years: Glass jars and bottles but can last indefinitely as glass is made from silica, which is one of the most stable and enduring minerals on the planet.
Even longer…Whilst batteries metal casing break down eventually the chemicals inside such as zinc, chloride, lead, mercury and Carmine endure in the ground and are toxic.
Mark Howden.
We all thank Mark for the amazing amount of time and effort that he puts into litter picking, he really is one of our stars!